Mitzvah Makers
Mitzvah Makers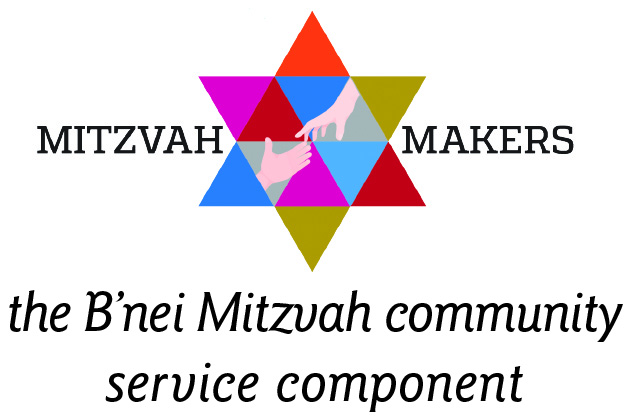 Mitzvah Makers is a program for seventh grade students and their families. Mitzvah Makers is one component of a two-part program.

PART 1
All seventh grade students are engaged in a variety of hands-on learning experiences, participating in programs led by the clergy, educators from the Anti-Defamation League, veterans of the Israeli Defense Force, and many more.

PART 2
Mitzvah Makers is the community service component of the B'nei Mitzvah Project.

In the fall of seventh grade, each student joins a long-term community service group. Students continue their volunteer service throughout the seventh grade school year. Before or after volunteering, the students will engage in service learning in order to form deep and meaningful connections between their volunteer work and Jewish traditions.
Sat, September 30 2023
15 Tishrei 5784
Sat, September 30 2023 15 Tishrei 5784